Some limited way of communication with peripheral devices was always available on websites as users have to interact with them using mice, touchscreens, and keyboards. However, some new proposals take it to a completely new level.
Web Bluetooth allows websites to communicate with nearby Bluetooth devices. That means no need to install any dedicated native app to connect to a beacon, heart rate monitor, smart light bulb, or any other Bluetooth Low Energy device. There seems to be a lot of controversy regarding potential privacy and security ramifications, even though Web Bluetooth has some restrictions built in. The API requires the user to give explicit permission to connect to a single specific device which is not the case with native apps. With a myriad of Bluetooth devices available now on the market, the use cases for Web Bluetooth seem endless. There are a bunch of demo apps prepared by Google to get familiar with Web Bluetooth possibilities.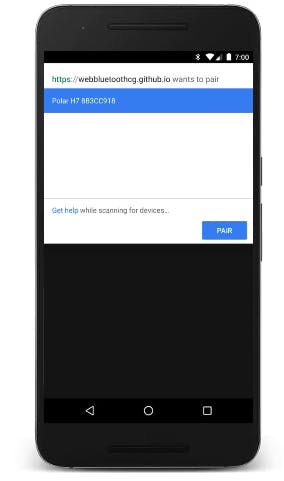 Native Google Chrome UI for connecting with Bluetooth devices (https://developers.google.com/web/updates/2015/07/interact-with-ble-devices-on-the-web)

Web USB provides an API for websites to connect to USB devices. For security reasons, some devices which are used for sensitive data (such as USB keyboard or mouse) are not accessible to WebUSB. An interesting working example is Android Flash Tool created by Google for Pixel users. They can use that website to install Android builds on their phones without a need to install any native app.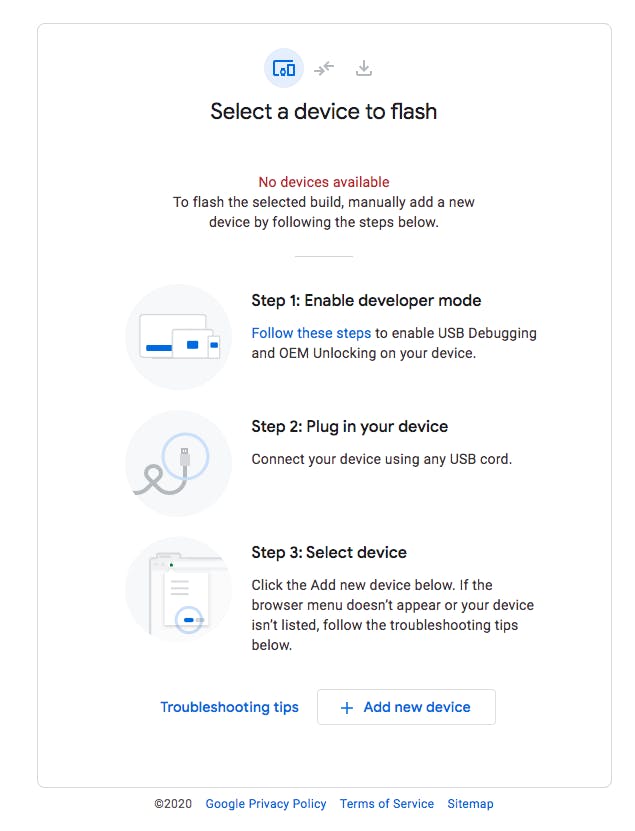 Android Flash Tool, a practical application of Web USB (https://flash.android.com/)
If Web Bluetooth and Web USB already sound a bit over the top, the Web can go even further. Web Serial makes it possible to interact with devices connected to a serial port, such as microcontrollers (e.g. Arduino). Web Serial has a lot of potential in the educational sector. By creating interactive web tutorials, the initial effort required to get started with learning or teaching programming microcontrollers is greatly reduced.
Web NFC gives the Web a possibility to read and write data to NFC tags. One could think of it as an opportunity to make many experiences more interactive without the need to install a native app. Think about galleries, museums, exhibitions, or any kind of event - installing a native app only for a short period of time can be a bit of a hassle, which many users might not be willing to take. Opening a website with a tag seems to be a much more fluid experience. You can find some cool demos of Web NFC here.
The ability to interact with digital musical instruments has always been limited to native applications, but this is also beginning to change. Web MIDI enables connecting to various MIDI devices such as synthesizers, samplers, or drum machines. MIDI is a widely adopted communication protocol for the musical world. Web MIDI opens a lot of possibilities to make music-making software and interactive musical education more easily accessible.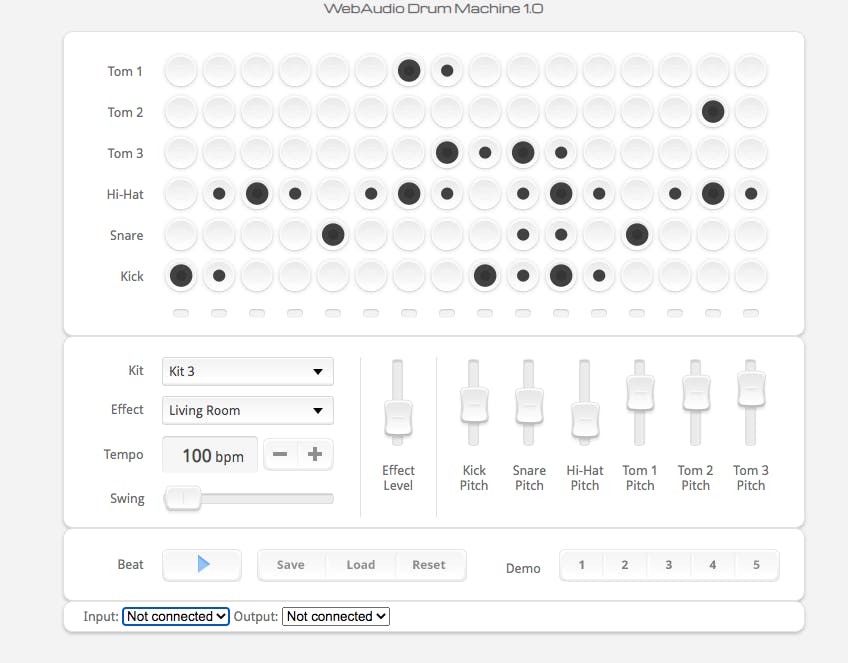 Web-based drum machine interface using Web MIDI (http://webaudiodemos.appspot.com/MIDIDrums/index.html)
While Web Bluetooth and Web USB are very powerful API they are also very low-level and hard to use. Therefore additional standards were created to ease integration with some classes of devices. WebHID (Human Interface Device) is a higher-level API for handling devices such as virtual reality controls, flight simulators, or medical equipment. Gamepad API gives developers an easy way to access signals from game controllers.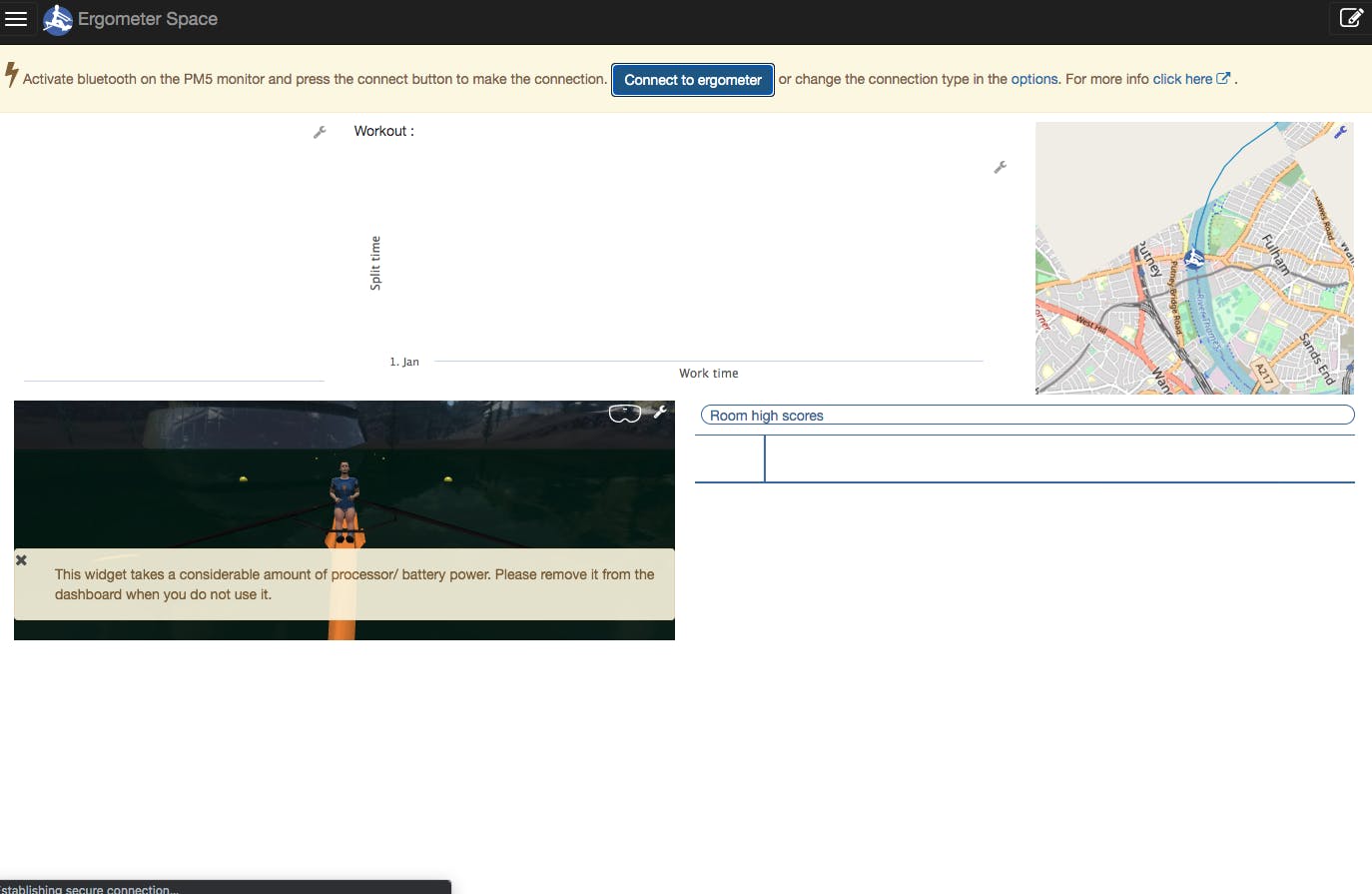 Ergometer Space app (https://ergometer-space.org/) which uses WebHID to communicate with rowing ergometers.