The solution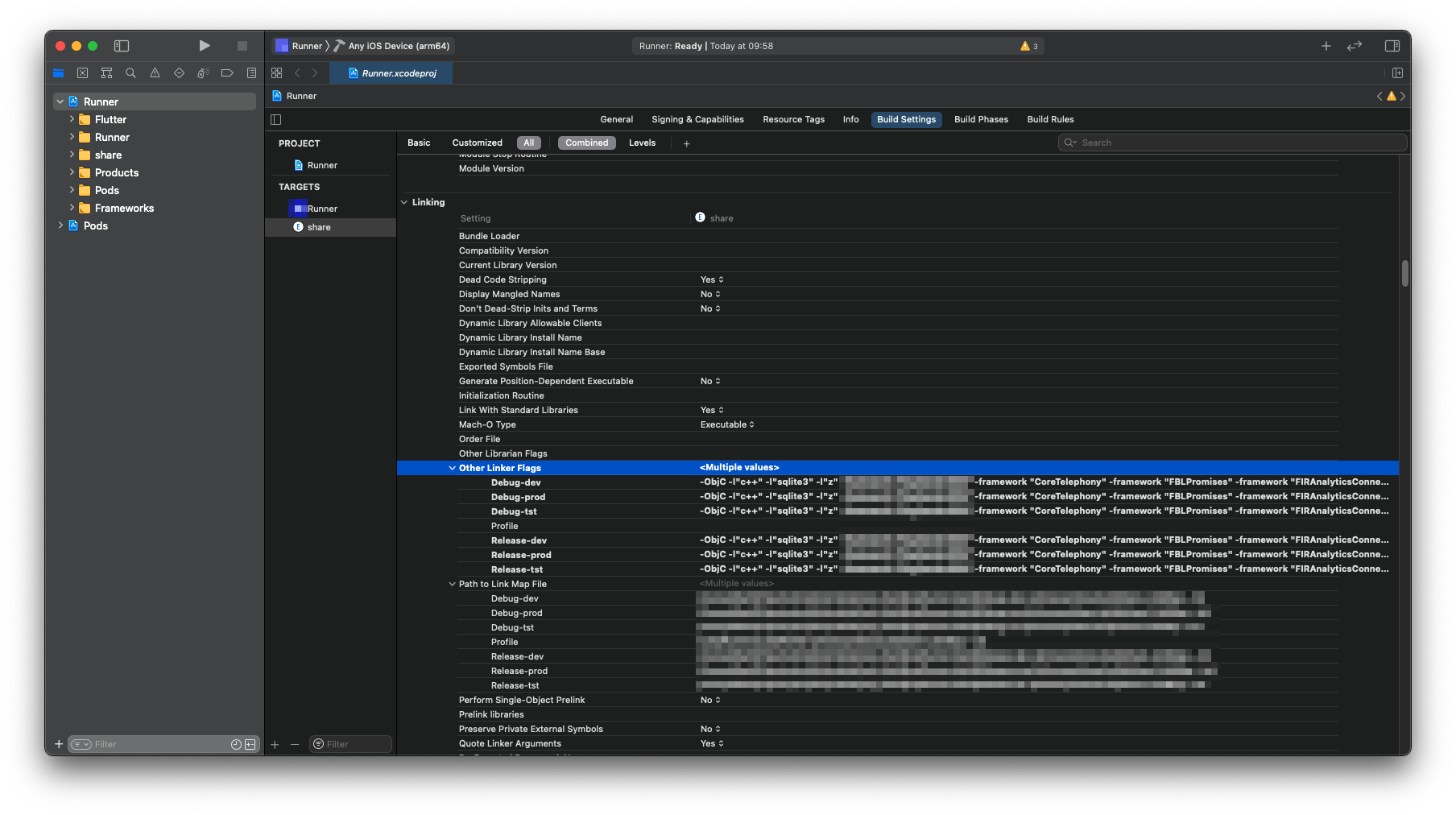 The solution for this problem was removing those frameworks from the linking and this solved the issue. The steps were:
1. Go to your App Extension target in Xcode.
2. Open Build Settings -> All -> Combined.
3. Locate _Other Linker Flags_.
   Here you'll see all the inherited flags, including stuff like `-framework "firebase_core"`.
4. Remove all the problematic framework references with their corresponding `-framework` prefix AND the `$(inherited)` from the very beginning.
Done!
This solution is based on the [andreasunterhuber's comment] (https://github.com/flutter/flutter/issues/16092#issuecomment-475237976) from a GitHub issue; thank you!